The Story Behind Frank Polo, The Community Leader, Man, Father, and Husband.
You may know Frank Polo for being a community leader concerned with the wellbeing of our community, or for being a fighter against corruption. Probably you even know him as the guy that calls things by their name. Moreover, you may even know him by the comments of his corrupt enemies who may call him impertinent when he openly tells about the corruption in our court system, in the Republican or Democrat party, or in our government.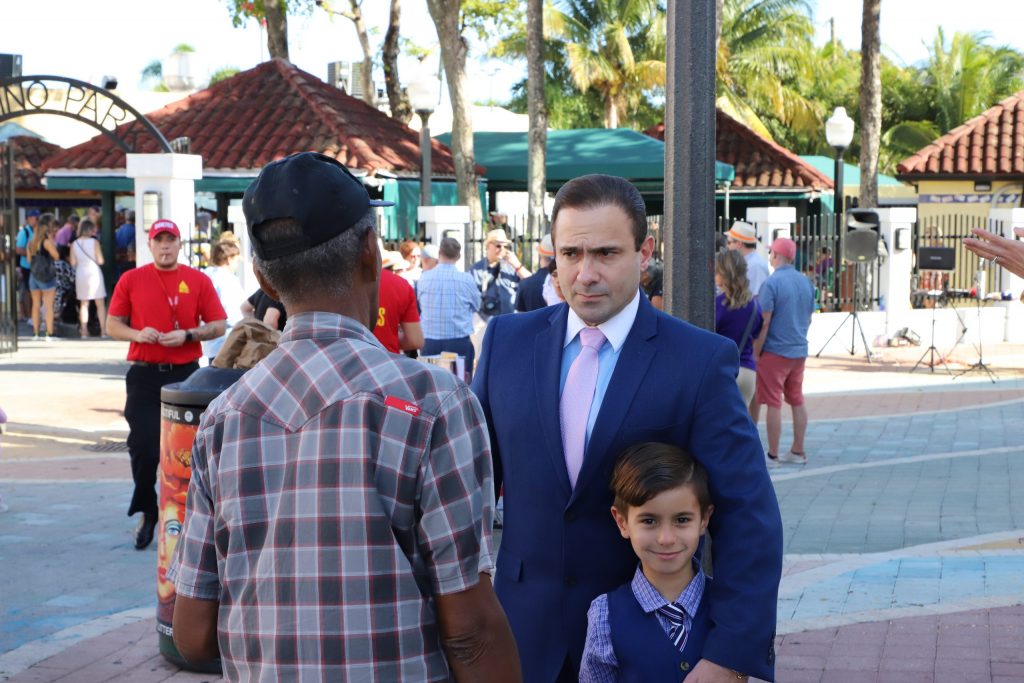 However, there is a history behind the fighter, a history that his enemies and adversaries will never want you to know. The history of Frank Polo, probably like yours, mine, and possibly this of your neighbor, is a history that you deserve to know because Frank Polo not only has a history to tell, but he also makes history.
Polo In Cuba
Frank Polo was born in Camagüey, Cuba, on February 8, 1972. But, he grew up in the province of Ciego de Ávila.
When he was eight (8) years old, he lived and witnessed the Mariel Exodus. The Mariel series of events raised awareness in him about the injustices prevailing in the Cuban system. Thereafter, these events aroused his passion for law and order. From a very early age, he developed a curiosity for finding effective methods to prevent abuse and defend the oppressed.
Since the age of 18, Frank endured persecutions, harassment, and reprisals by the Cuban government. At the age of twenty-two, he was jailed for four days in retaliation for his parents asking for permission to visit the USA. Therefore, those circumstances led him to dare to risk his life instead of giving his dignity to the Cuban dictatorship.
The Escape to Freedom
At the age of 22, he escaped on a raft from Cuba. Thereafter, when he was close to the United States, he was intercepted by the U.S. Coast Guard and taken to Guantanamo Bay ("GITMO"). During his confinement in GITMO, he set his mind on what was necessary to succeed in America. Therefore, he decided to used the time at GIMO to learn English. Consequently, he spent ten (10) months at GITMO, studying and working as a translator for the U.S. Government. Therefore, it was his attitude and determination that prepared him for his arrival in the United States.
The Arrival in The United States
In the USA, he became a Microsoft System Engineer. His knowledge in Voice Over IP opened the path to owning a business in telecommunication between 2006 and 2013. Thereafter, he obtained an associate degree in Computer Science, which he had abandoned many years before. Additionally, he got a Bachelors degree in Business Administration from Miami Dade College and later studied law at St. Thomas University.
The Path Against Corruption
Along with his success, Frank kept alive the flame of his fight against injustices. So, he decided to study law at the University of St. Thomas, where he was seeking a doctorate and specializing in Tax Law. Using those skills, he participates in a VITA program sponsored by the IRS to help the community. Frank learned about corruption in the Family Court System through personal experience. Therefore, while he was at St. Thomas, he decided to engage in Politics to fight corruption in the Family Court System in 2018.
Once he engaged in Politics, Polo realized that the solutions to many of our problems can be resolved only from Congress. Interestingly, Frank found that there is a strong link between politics and corruption. Consequently, Frank wants to put all his experiences to work for all. He believes in creating a community where we can ALL raise our children without being afraid of government interference.
Frank's Priorities
There are many things that Frank wants to accomplish as a Father, Husband, and Member of our community. Polo's priorities are protecting the family, protecting our constitutional rights, and protecting our citizens from family courts' abuse of discretion. Additionally, he cares about our senior citizens, veterans, education, border protection, legal immigration, and fighting to have a just society.
Frank understands the Cuban infiltration in south Florida as not many do. Consequently, he knows that the Cuban intelligence services operate in Miami-Dade and all over the US. Therefore, Frank wants to serve his community by preventing further infiltration of foreign intelligence agents. The Cuban infiltration represents a threat to the national security of our great nation. Therefore, Frank Polo is ready and willing to fight to preserve our freedoms.
Frank Polo. The Father & Husband
Frank Polo is a dedicated father of two twin children. Like many other parents, Frank involves himself in school activities, children's sports and loves to spend as much time with his children and wife as time permits. Therefore, he enjoys movie nights, karaoke nights, dinging nights, and other weekly activities with his wife and children. Polo married his wife in 2013, with whom he shares good and bad times, just like you. Like many other couples, Polo and his wife share all the chores and responsibilities at home.
The Community Leader
Frank Polo has served his community for many years. After being a busboy at Hyatt Hotel, Miami Downtown, and a Bartender at the Grand Bay Club in Key Biscayne, Frank became a social worker. That opportunity gave Frank the chance to work directly with the community in different programs like Welfare to Work and the Cuban Refugee program. As a social worker, he learned the value of giving back to the community, and since then, he is always giving back to the community.
As a member of the Tax-Clinic in St. Thomas University, Frank Polo directly engaged in helping low-income families and individuals. He helped those families and individuals to resolve their problems with the IRS. Moreover, he participated in helping low-income families to prepare their taxes as part of the VITA IRS program.
Currently, Frank Polo is a member and treasurer of the Miami Kingdom Lion Club. With the Lions Club, he has been able to help the victims of natural disasters like the hurricane that devastated the Bahamas. Additionally, Frank participates in Toys Drives for sick and disadvantaged children. Moreover, Frank Participates in food distribution activities throughout Dade County to help the most needed people in our community during the Covid19 pandemic.
Upcoming Challenges For Frank Polo
Frank will participate in the next 2022 elections as a candidate for the U.S. Congress in District 27th, State of Florida.
Frank wants to take this fight to bring justice for all. Additionally, he wants to protect our families from the evil doctrine of communism, and fight the corruption in Family Courts. However, Frank cannot accomplish this without your help. Donate today to have one real Republican fighting for you and your family in the U.S. Congress.
Please, donate today to have a real republican representing the values that made America Great.